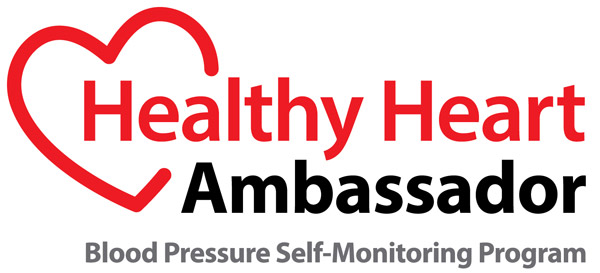 The Healthy Heart Ambassador Blood Pressure Self-Monitoring (HHA-BPSM) program is a 4-month long CDC approved lifestyle change program that support adults with high blood pressure lower and manage blood pressure.
Program Structure
The Blood Pressure Self-Monitoring program is a 4-month program facilitated by trained lifestyle coaches.
Coaches offer ten minute consultations to program participants during office hour visit. In addition, coaches offer weekly check-ins via phone, email or text, and monthly nutrition education seminars.
Program participants are asked to attend two personalized consultations per month (office hours) as well as the monthly nutrition education seminars.
Office hours and nutrition seminars can take place in-person or virtually.
Benefits for Participating in this program
Learn proper techniques to check blood pressure, understand the reading and monitor to reduce the risk for heart attack or stroke.
Receive support, guidance and encouragement to monitor and record blood pressure at home and develop the habit of self-monitoring to lower or better manage your blood pressure.
Identify healthier eating and other lifestyle changes to reduce your risk for heart disease.
Participant Eligibility Requirements
Be at least 18 years old or older
Been diagnosed with high blood pressure and/or are on antihypertensive medication
Not experienced a recent (within the last 12 months) cardiac event
Not have atrial fibrillation or other arrhythmias
Not have or are not at risk for lymphedema
Locations and Contact Information
Watauga County Project on Aging – classes starting soon
814 W. King Street, Boone, NC 28607
828-265-8090
Billie.Lister@watgov.org
Become a Healthy Heart Ambassador Program Coach
Email healthyheartambassador@communityclinicalconnections.com and type Heathy Heart Ambassador Program in the subject line. Include your name, organization, phone number and return email address.